"My birthstone is a coffee bean."

– Unknown
Water is life but Espresso is fuel!
Lately my Fiancé loves pointing out my caffeine addiction.
There's absolutely nothing I can say to rebut it.
Withdrawal from caffeine is possibly worst than a hangover.
And I can readily admit I HAVE A PROBLEM.
Recently, I've started ordering & making my lattes half decaf 🙄 in an effort to cut back.
And I've also been switching out the coffee for tea a lot more.
I really wish there were more matcha options to do with the Keurig, sighs.
* 💡 New blog post coming soon. I'm on it.*
But this not about my love, or need for caffeine. 😌
I wanted to share a couple of tips & tricks I've learned over my 6+ years of being a Keurig owner.
Since Keurig launched their first brewer I've upgraded out mines about 4 times.
I started with the basic classic, no screen keurig. Then i got one with the screen.
Followed by a real upgrade to the Keurig 2.0 (loved it) until it went out.
[It hung it there for a long while and many travels.]
Currently, I'm using the K- Cafe and it's definitely a game changer.
Most of my tips pertain to this model but can work for most and other brands as well.
So without further ado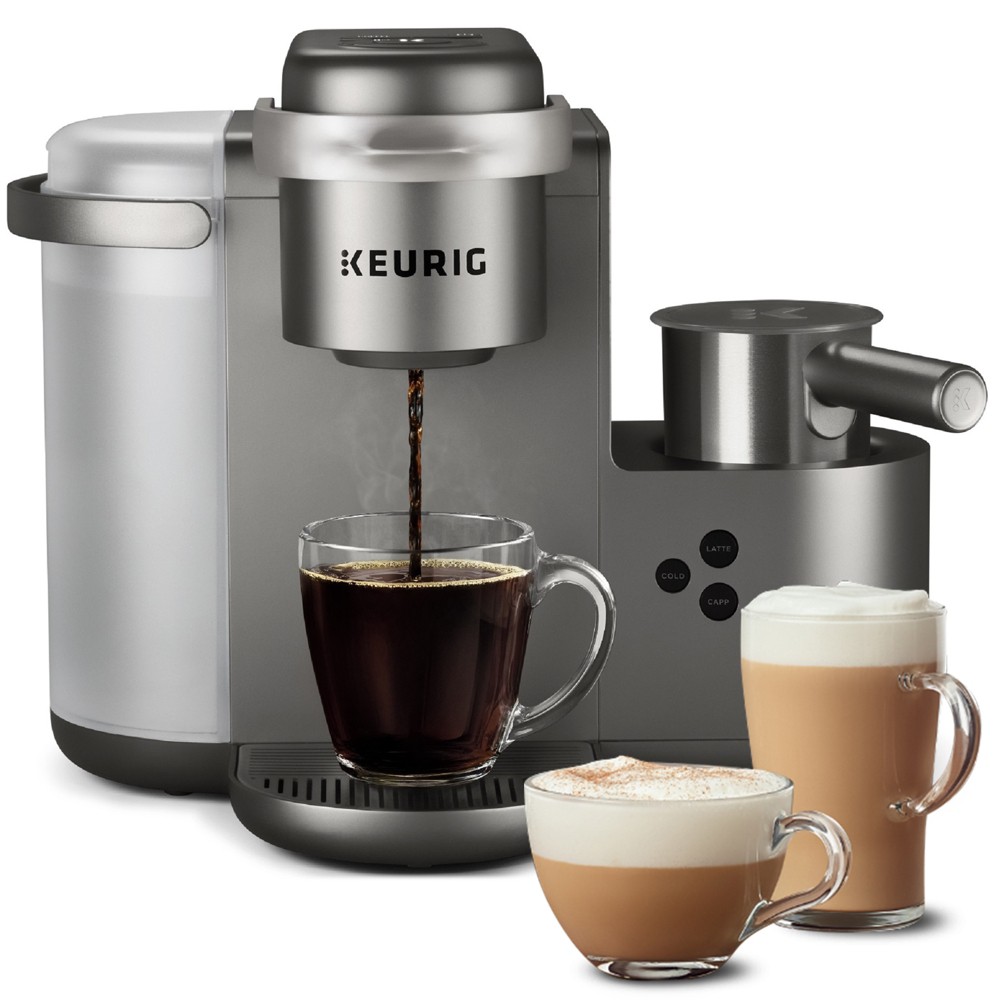 ____________
here are 10 Lifesaving Keurig Hacks...
______
Double Shot – Simply brew a shot and GENTLY lift the bar slowly. That should trigger the lights for you to brew a second shot without completely lifting the lid. This avoids grounds in coffee and doubles up your usage.
Shake – Depending on which K-cups you're using you could be missing out on even more flavor. Simply shake the k-cup up before you brew. 
 Brew Fresh – Ground your own coffee fresh and add it to a Reusable K-cup. This a great option for coffee that doesn't come in a k-cup or to mix flavors. It can also save you money$
Keep it Clean – Me & My mom are never in unison on our morning lattes. So now we've agreed to run a shot of water after each brew. It helps keep the flavors from mixing and helps with the overall cleanliness of the brewer.
Mix it up – Mix your creamer in with your milk for extra flavor just remember to keep it below the latte line. 
Spice it up – When making my at home Pumpkin Spice Latte. I also add in Pumpkin Pie Spice to the frother with my milk. This can work for any latte. Especially Chai. 😍
Reheat – Throw you cooled off latte into the frother to "freshen it up". Not only will it heat it up but it will give it some extra foam too! 
The Bolder The Better – The Starbucks Blonde Roast is amazing alone but with k-cups I find it's best to choose a dark roast. The Starbucks Sumatra is a personal fav. That way you don't compromise on flavor or the robustness we love in our brews.
Buy Smarter – I'm guilty of splurging on coffee but having a keurig shouldn't just be for convenience it should also be cost effective. Pay attention! Some stores will have a 10 count box for the same price as a 12 count box elsewhere. Buying in bulk will help save and if you sign up with Keurig for Auto Delivery you'll get a discount too.
Add Salt – Now this is something I was skeptical about but it actually tasted pretty good. People sometimes complain that k-cup taste a bit bitter and this is said to help with that. I haven't had bitter tasting coffee from my keurig but I will say it tastes good. So there's that. 🤷🏾‍♀️
That concludes my 10 Keurig Hacks.
Share some of your below, I'd love to try some new tips out.
Coffee lovers unite! ☕️
Meet me in the comments.