Eyebrows can say a lot…
…
If you think I'm looking you in your eyes I'm probably looking at your brows.
As a self proclaimed eyebrow queen I swear it is the first thing I notice.
My go-to brows are fuller but still natural, waterproof, super quick & easy and only uses 2 products!
Unfortunately, I wasn't born with Cara Delevingne's brows, but they are definitely Maybelline.
Last year Maybelline dropped two brow staples that gave ABH a run for their money.
Maybelline TattooStudio Brow Gel and a MircoPrecise Brow Pencil.
Between the quality and the affordability my brows stay on fleek. Da what?!
you can use either or if you in a rush or both to get all day fleekness.
My review of each product
The Maybelline Brow Precise Micro Eyebrow Pencil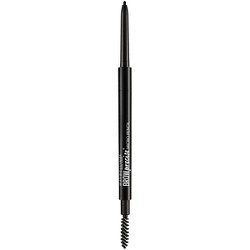 Um… amazing.
Not only does it come in tons of realistic shades the blendability is bomb.
Retailing around $6 it makes it one of the most affordable brow pencils out.
And you don't have to sacrifice quality for the price.
The shape of the pencil lets you create realistic looking hair strokes for a more natural brow.
You define how bold you want to go by the amount of shading and pressure you apply.
The pencil looks great on its own so you can be out the door in seconds.
There's no excuse now to not have fleeky brows.
I even keep one in my glove compartment just incase.
I am the shade 262 Black Brown but I like Deep Brown on me as well.
If you think a shade it too dark always go with the lighter one.
It's always so much easier to darken a brow than it is to have to lighten.
Trust me!
I would say this is definitely comparable to the ABH Pencil and with the HUGE price difference Maybelline take the cake!
🍰
The Maybelline TattooStudio Brow Gel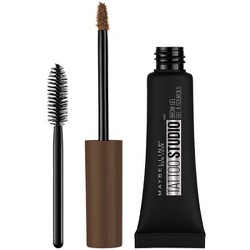 A STAPLE
When I was younger, I used to use clear brow gel and I swore I was so glam.
The Maybelline TattooStudio Brow Gel is a necessity.
Especially if you want your brows to really last.
I'm obsessed with this particular brow gel for many reasons.
But, I'd have to say my number one reason is the tint.
I ♥︎ the color range and if your brow hairs are a bit finer or lighter this can really make them POP!
I am currently using the color Chocolate Brown.
I use this alone if I just need a tint and for my brows to look perfectly groomed.
It keeps the hairs in place all day and gives that freshly brushed look.
This can also be used to top off any brow routine to really SEAL them in.
I've also used this as mascara when in a rush. lol.
All in all this product is great and I would definitely recommend.
How To Get *INSTA BADDIE* Brows
---
Use the Spoolie on the MicroPrecise Brow Pencil to brush out your brows.
Flip the MicroPrecise Brow Pencil over to fill in your brows until desired fullness.
Brush over brows with the TattooStudio Brow Gel for a fuller look and to seal the brow for long-wear.
*Bonus Tip: Clean up brows with concealer for a more defined look.*
Click the pictures below to shop the products! Enjoy!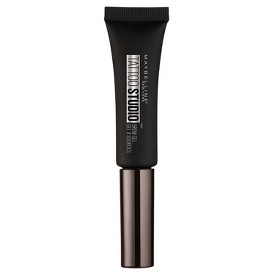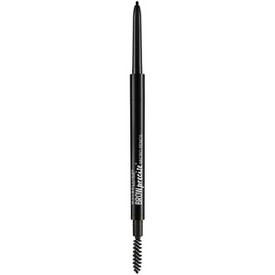 As always, meet me in the comments.
Let me know have you tried the products. If so, what are your thoughts?
***Disclaimer: All views expressed in this article are my honest opinions. Products were gifted but I have repurchased on my own. Some Affiliate links are used. ***